Welcome To Saini Diesel Power Service Pvt Ltd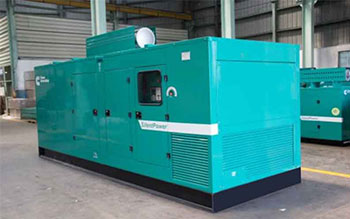 A Diesel Generator is an innovative solution designed to generate electric energy by using a diesel engine and electric generator. It is a perfect addition to the manufacturing facilities and other industries where it prevents sudden blackout situation that could otherwise prove to be dangerous for the process, product and personnel. Saini Diesel Power Service Pvt Ltd is recognized as one of the best Diesel Generator Manufacturers in Surat, Gujarat. We offer Diesel Generator in different capacities that you can choose as per your industry requirements.
Key Features Of Our Diesel Generators:
Performance: Performance of our offered Diesel Generator is unmatched that allow you to continue your process without stopping.
Robust Construction: The rigid and robust construction of our product ensures their longevity and helps it withstand wear and tear conditions.
Highly Dependable: It is used to work as an emergency power supply during a power cut or where there is no connection to a power grid and it is known for performing well, which ensures its dependability.
Request A Quote!
We are one of the notable Diesel Generator Dealers and Suppliers in India. Get in touch with our executive to discuss your requirements, we'd be happy to help.